Opening Hours
KAMLOOPS BROCK HOURS:
Open 24/7
KAMLOOPS VALLEYVIEW HOURS:
Open 24/7

Located directly behind Valleyview Mini Storage is Kamloops' newest Planet Woman Facility. This location offers brand new, state of the art cardio and weight machines. Our facility is open 24hrs/day, 7days/week, and offers personal trainers and tanning memberships. Newly brought in are our stand-up tanning bed and our lay down tanning bed. We offer a wide variety of lotions.
Staff Hours:
Mon-Thurs 9am-1pm and 3-7pm
Fri 9am-1pm
Sat and Sun 10-2pm

Member Hours:
24 hours a day
Location:
1967 Trans Canada Hwy.
Kamloops, BC
V2C 4A4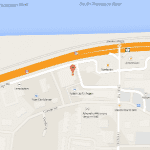 Features of the Valleyview Facility:
Ladies Only
State of the Art Cardio and Weight Machines
Personal Trainers
Tanning Memberships
Open 24 hours a day, 7 days a week
Contact the manager at this location, check out our other facilities, or contact us with any general questions!