Opening Hours
KAMLOOPS BROCK HOURS:
Open 24/7
KAMLOOPS VALLEYVIEW HOURS:
Open 24/7

Planet Woman Fitness offers 24-hour gyms in Kamloops. If you are looking for a clean, modern gym with state-of-the-art equipment, friendly and highly experienced staff, flexible membership, fully certified personal trainers, and two locations to suit your needs, look no further than Planet Woman.
Gain the Fitness Level You Desire
Get back into shape, lose weight, gain strength or achieve any of your fitness goals with Planet Woman Ladies Fitness! Come down for a free tour of the club and discover all of our equipment, programs and amenities, offered within one of our facilities.
Workout Equipment for Every Body
With 24 cardio workout machines, 11 hydraulic circuit machines and 42 different strength training stations, we offer something for literally every level of fitness and body type. Our spacious and state-of-the-art workout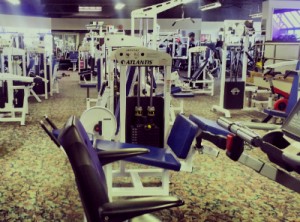 studios feature sprung hardwood flooring, and are lead by professional and certified fitness instructors. Relax, cool down or catch your breath on our 900 square-foot balcony.
Meet with a Health & Wellness Consultant or In-House Personal Trainer
Our health and wellness consultants will help you plan a realistic strategy to help you achieve your fitness and lifestyle goals. Our in-house personal trainers will help you understand the basic principles of breathing, core stability, tempo and joint movement and get you started with a customized program designed just for you.
Get in Touch to Find Out More
Please contact us with your questions or comments. You can drop us a line or call one of our two locations in Kamloops gyms (Brock & Valleyview). We would love to hear from you!