Opening Hours
KAMLOOPS BROCK HOURS:
Open 24/7
KAMLOOPS VALLEYVIEW HOURS:
Open 24/7

We are located upstairs, in the Brocklehurst Shopping Centre. With over 6,000 square feet of open space, we have over 40 pieces of cardio equipment, free weights, strength machines, full body vibration machines, and much more! We also offer group classes that are included in your membership! Our Brock facility will meet with your every requirement to achieve your fitness goals. This gym is offered exclusively as a Ladies Only fitness club with state-of-the-art workout equipment, complete with certified personal trainers that can help you reach your goals. Our Kamloops Brock Location is open 24 hours a day, 7 days a week. Contact us today for a free tour of this facility.
Staff Hours:
Mon-Thurs 9am-1pm and 3-7pm
Fri 9am-1pm
Sat and Sun 10-2pm
Member Hours:

24 hours a day
Location:
1800 Tranquille Rd.
Kamloops, BC
V2B 3L9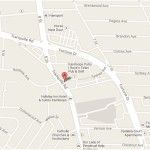 Features of the Brock Facility:
Comfortable Ladies Only setting
State of the Art Workout Equipment
Personal Trainers on site
Classes included in your membership
Open 24 hours a day, 7 days a week
Contact the manager
at this location, check out
our other facilities
, or
contact us
with any general questions!