Opening Hours
KAMLOOPS BROCK HOURS:
Open 24/7
KAMLOOPS VALLEYVIEW HOURS:
Open 24/7

KAMLOOPS BROCK (778-470-2522)
|
KAMLOOPS VALLEYVIEW (778-471-4888)
|
Merritt (Co-ed) (250-378-0307)
|
MERRITT (250-378-0307)

Located on Granite Ave, Planet Woman in Merritt provides exercise equipment and space for Ladies only. We are open 24hrs/day 7 days/week. We have a variety of cardio machines, free weights, strength machines, full body vibration machines, and more! You can now attend all classes over at Planet Fitness 3 that are all included in your membership! Achieve your fitness goals here at Planet Woman!
Staff Hours:
Mon 9am-10:30am
Tues 4:30-6pm
Wed 9am-10:30am
Thurs 4:30-6pm
Location:
2076b Granite Ave.
Merritt, BC
V1K 1A1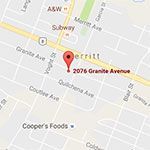 Features of this Merritt Facility:
Comfortable Ladies Only Setting
State of the Art Cardio and Weight Machines
Full body vibration machines
Access to all classes at Planet Fitness (Merritt only)
Contact the manager at this location, check out our other facilities, or contact us with any general questions!