Opening Hours
KAMLOOPS BROCK HOURS:
Open 24/7
KAMLOOPS VALLEYVIEW HOURS:
Open 24/7

KAMLOOPS BROCK (778-470-2522)
|
KAMLOOPS VALLEYVIEW (778-471-4888)
|
Merritt (Co-ed) (250-378-0307)
|
MERRITT (250-378-0307)

Located on Quilchena Ave in Merritt, Planet Fitness 3 is our biggest location. We are a co-ed facility that offers a ton of cardio machines, free weights, strength machines, TRX, full body vibration machines, and much more! With 2 floors, you will definitely find what you are looking for! We also offer weekday morning, and evening classes to fit everyone's schedule. These classes are all included in your membership. We have tanning at an additional fee. Meet with one of our personal trainers to achieve your fitness goals here at Planet Fitness 3!
Hours:
Mon-Thurs 6am-9pm
Fri 6am-8pm
Sat 9-5pm
Sun 10-3:30pm
Location:
1901 Quilchena Avenue
Merritt, BC
V1K 1B8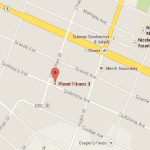 Features of our Merritt Facility:
Tanning beds (stand up and lay down)
Huge variety of Supplements*
Smoothie bar*
Classes included in membership
2 floors with over 9000sq feet
Co-ed*
Showers
Personal Training

features with an asterisk (*) are unique to this location
Contact the manager at this location, check out our other facilities, or contact us with any general questions!